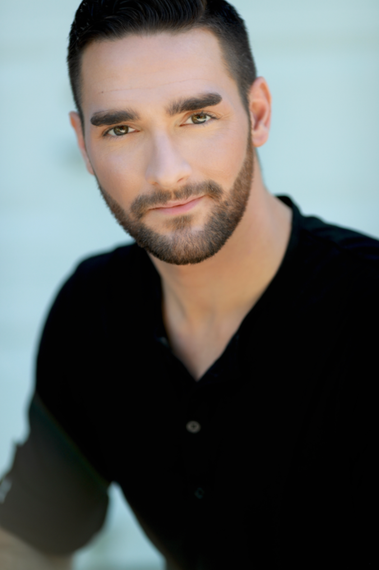 Biography
Jonathan M. Rizzardi is a Seattle area theatre artist and performance historian. He is a doctoral student in the University of Washington School of Drama's PhD program in Theatre History and Theory, and hopes to make art that starts conversations.
Winner of the Margaret Eagle Dixon Award in Literature and Maryland's Teachers of Promise distinction, Jonathan earned his BA and Master of Arts in Teaching at St. Mary's College of Maryland, and quickly turned his artistic and professional focus towards developing innovative arts education programs for at-risk and underserved students. Rizzardi taught for four years in St. Mary's County, MD as a high school Theatre Arts and English Literature teacher while developing theatre arts curriculum and using his endorsement in Special Education create inclusive pedagogical practices in fine arts classrooms throughout the state. Jonathan then moved to Washington, DC to work as an actor and teach with Round House Theatre, Imagination Stage, Everyman Theatre, Young Playwrights' Theater, and as a guest artist in numerous DC/Maryland/Virgina public schools. He founded The Bell Tower Theatre (an organization housing a teen intensive theatre program in Southern Maryland focused on fusing classical acting and devised theatre in performance) while also serving on the Maryland State Department of Education's Fine Arts Education Advisory Panel, and devoting his time to assist teacher training programs and generate impactful arts curricula throughout the DMV.
On stage, Rizzardi has worked with Imagination Stage, Monumental Theatre Company, Theatre Prometheus, Source, Dacha Theatre, Tenth Muse Productions, Kensington Arts Theatre, Watermelon Inc., Round House Theatre, and other Seattle and Washington, D.C. metro area theatres. As a director, he is committed to processes of collaborative creation and movement-based storytelling, and tries to tell stories that remind us of the uncontainable joy and heartache of our collective human experience.
Currently, Jonathan teaches undergraduate courses for the University of Washington where he was a 2019 nominee for the university's Excellence in Teaching Award. He continues to work extensively with Seattle Children's Theatre and other arts education organizations to share the wonder of theatre with students of all ages. His current research relates to how acts of education, maturation, and coming-of-age intersect with theatre and public performance. He hopes to keep asking questions and working with others to construct answers.
About Me...
When not on stage, at the front of a classroom, or behind the production table I'm having fun running, writing music, and cheering on my favorite sports teams (Go Pack Go!)
Check out some of my latest music or drop me a line to see what I'm up to. Always excited to hear what folks are working on and to take on new projects with future friends!